Welcome to Okie Budz Network, a community founded for people interested in the Oklahoma Medical Marijuana Industry. My goal is to improve communication and provide some transparency into the MMJ world, so those working in the industry FOR the patients, can educate and advocate directly to the patients or prospective patients about natural medicine. We might find we can learn a thing or two from each other.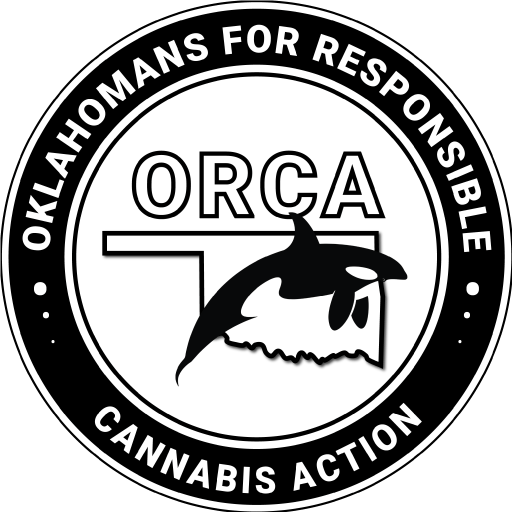 Please sign the petitions to get SQ818 and SQ819 on the November 2022 ballot! If we're to have recreational marijuana in Oklahoma, it must be done right and SQ820 falls short on that goal. Check back soon for a map showing where you can sign the petitions before the August 23rd deadline!

Remember you must be registered to vote at least 1 day before signing the petition.
SQ818 vs SQ819 vs SQ820
Comparison of State Questions 818, 819 and 820
Comparison of State Questions 818, 819 and 820
TYPE of LAW
SQ 818 👍
SQ 819 👍
SQ 820 👎
Constitutional measure - Amendable by the legislature as specified and allowed by 818
Constitutional measure - Amendable by the legislature as specified and allowed by 819
Statutory measure - Amendable or erasable by the legislature, like SQ788
THE PROPOSAL
Medical Marijuana - (SQ 788 is a statutory measure)
Recreational Marijuana ages 21 and over
Recreational Marijuana ages 21 and over
EENACTMENT TIMELINE
SQ 818 Phases in over the course of a year. patient rights begin the day of passage. Industry benefits, financial transparency, and audit of the program and OMMA becoming the Oklahoma State Cannabis Commission happens over the course of a year.
SQ 819 Phases in over the course of a year. Individual rights begin on the day of passage. Industry benefits, and phase out of the 7% excise tax on MMJ happen over the course of a year.
SQ 820 To be determined. Becomes law 90 days passage. that date, OMMA is given 90 days to issue rules and begin accepting commercial license applications. As a statutory measure, the legislature has total authority to modify the enactment timeline.
PRODUCT SALES
SQ 818 Medical marijuana only. Allows license reciprocity with other State's MMJ card holders. Allows all legal US residents to obtain an Oklahoma patient license.
SQ 819 Recreational sales begin 60 days passage. Medical and recreational sales are separated at time of payment by either a medical license for the medical tax rate or a state/federal ID for the recreational tax rate.
SQ 820 To be determined. As written, OMMA would be required to begin accepting applications for recreational licenses.No limit placed on time OMMA has to issue licenses. Sales would begin once a license is issued.
LICENSE REQUIREMENT
SQ 818 $2500 license fee and no limit on licenses as written in SQ 788.
SQ 819 Single license system, no additional license cost. All MMJ current commercial license holders are automatically licensed for recreational sales. Future licenses are one for both MMJ and recreational products. No limit on licenses as written in SQ 788.
SQ 820 Dual license system, $2500 license fee for recreational commercial licenses, in addition to current cost for MMJ license. Allows for up to $2500 application fee in addition to license fee. For the first 2 years enactment, MMJ licenses that have been in effect for more than one year may apply for a recreational license. No limit on licenses as written in SQ 788.
PRODUCT TAX
SQ 818 Retains the 7% excise tax on MMJ as written in SQ 788.
SQ 819 Creates 15% state excise tax on recreational sales. This 15% tax rate could be lowered but not raised by the legislature. Creates 3% wholesale tax on future export sales. Eliminates 7% excise tax on MMJ.
SQ 820 to be determined. Creates 15% state excise tax on recreational sales. This 15% rate can be raised or lowered by the legislature. Retains the 7% excise tax on MMJ as written in SQ 788.
REGULATORY REQUIREMENTS
SQ 818 Works with existing regulations, modifies requirements for product testing and tracking.
SQ 819 Works with existing regulations. Tracks future regulation to those of the MMJ program.
SQ 820 Requires OMMA to produce and maintain a separate set of regulations for recreational and medical marijuana.
THE BOTTOM LINE
SQ 818 👍
SQ 819 👍
SQ 820 👎
Written by the Community
in a public process over the course of 4 months.
Boilerplate bill rehashed
from other states
Constitutional Patients RIghts Protections.
Constitutional 21+ Years of Age Right to Use
Constitutional 21+ Years of Age Right to Use
Constitutional Protection for SQ 788
Constitutional Individual Rights Protection
 
Require Audit of OMMA Going Back to Day One
15% Tax Rate for Recreational
 
Requires Transparency from OMMA and OBNDD
Eliminates 7% Excise Tax on Medical
 
Gives Businesses Normal Tax Breaks and Credits
Constitutional Right to Homegrow
 
Eliminates Costly Over Regulation
Funds a Variety of Programs
 
Provides Constitutional Direction to Legislature
Provides Constitutional Direction to Legislature